Follow these simple steps after you have installed the foodPress plugin and have set your desired plugin settings.
Step 1:
Click on the 'Menu Items' link on the left side navigation menu to bring up the 'Menu Items' page as seen below and click 'Add New'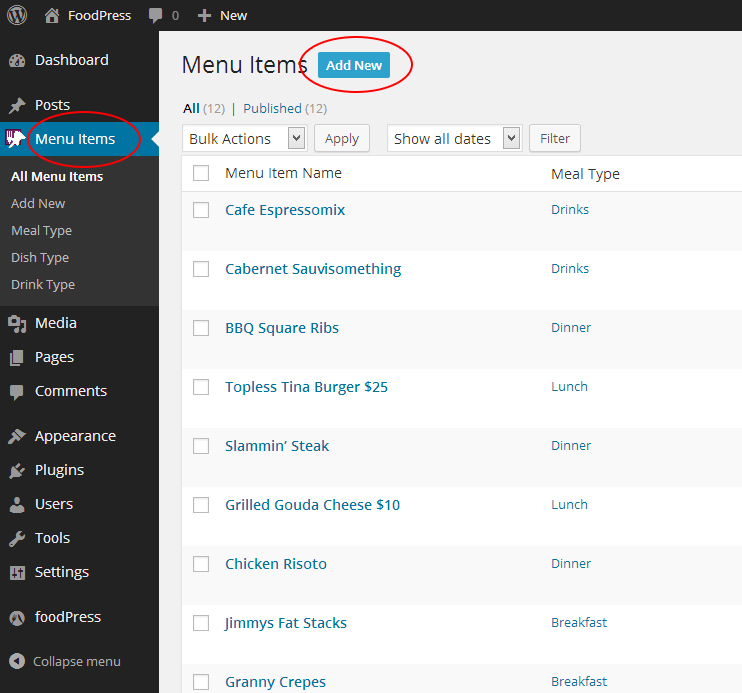 Step 2:
Enter the name for your Menu Item.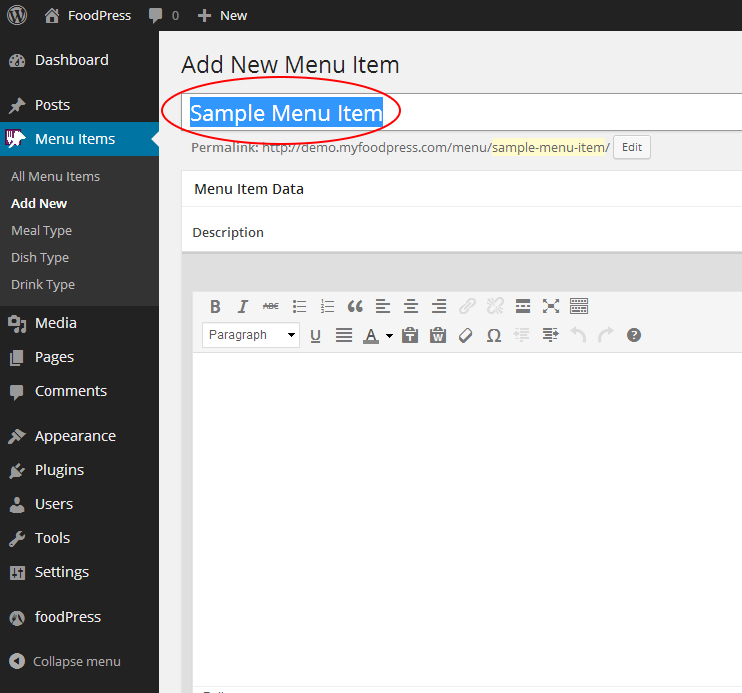 Step 3:
Enter your menu item Description into the 'Description' box and follow the screen down to enter your 'Short Description' as well.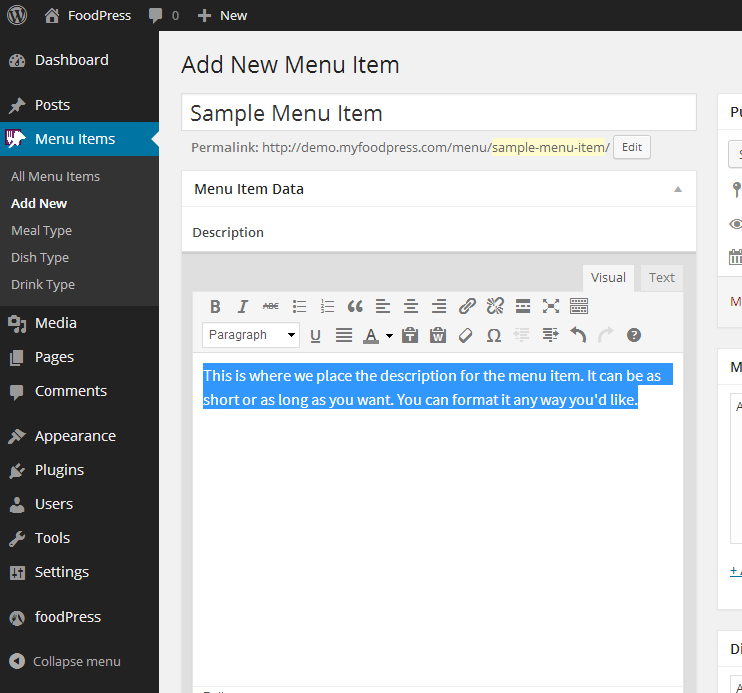 Step 4:
Now you can see multiple values for Price, Spicy Level, Vegetarian Status and the Nutritional Information. ALL of these items are OPTIONAL and if you decide not to put a value, the item will be hidden from the frontend.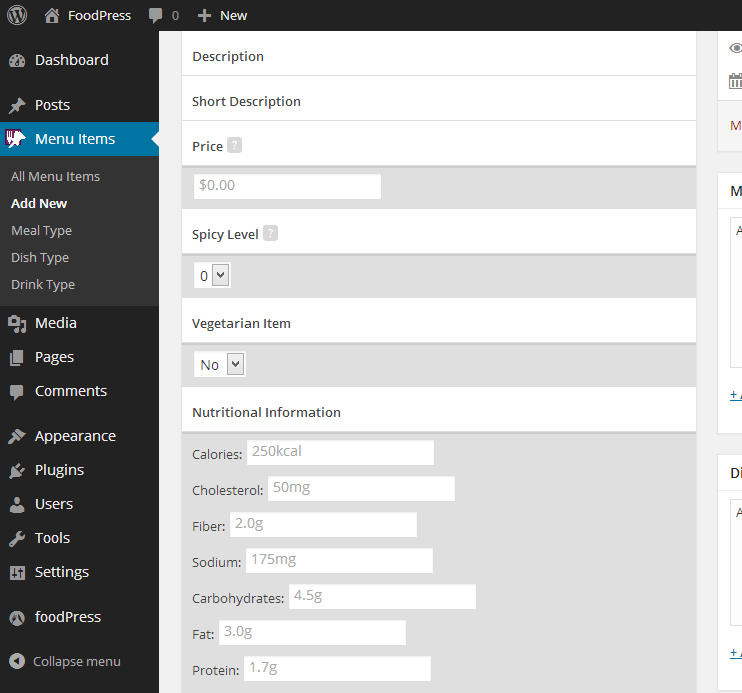 Step 5:
If you would like to display the ingredients of the Menu Item, you have the option to do so in the 'Ingredients' text box. You can format this tex any way you like. See example below: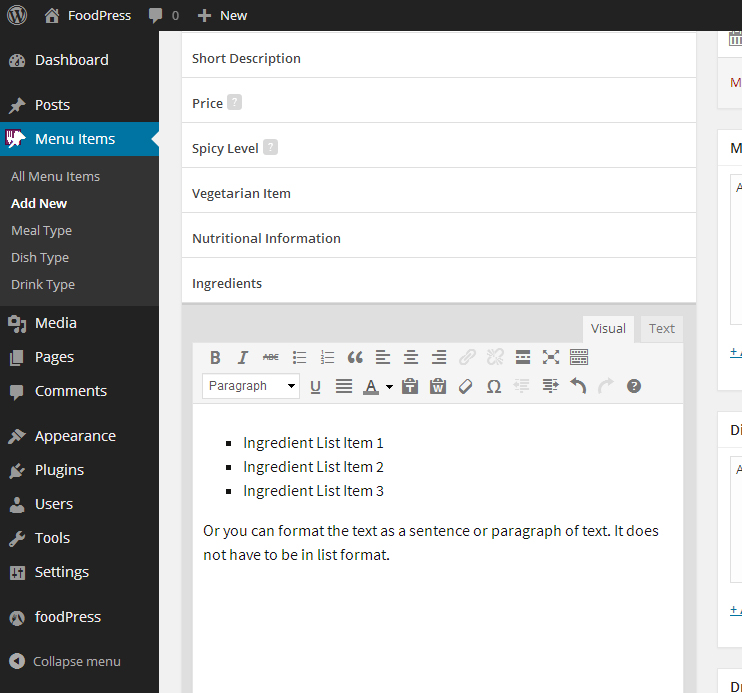 Step 6:
Select what type of Meal, Dish or create your own custom Dish or Meal type as well on the right hand column as seen below. When you are all done, press the PUBLISH button and you will have now created a Menu Item.