Start with the Shortcode Generator to select which type of menu or menu item you want to display:

If you select to "Add a Menu" option, you will be given the following options to build out your menu, Text Based or Thumb and Text: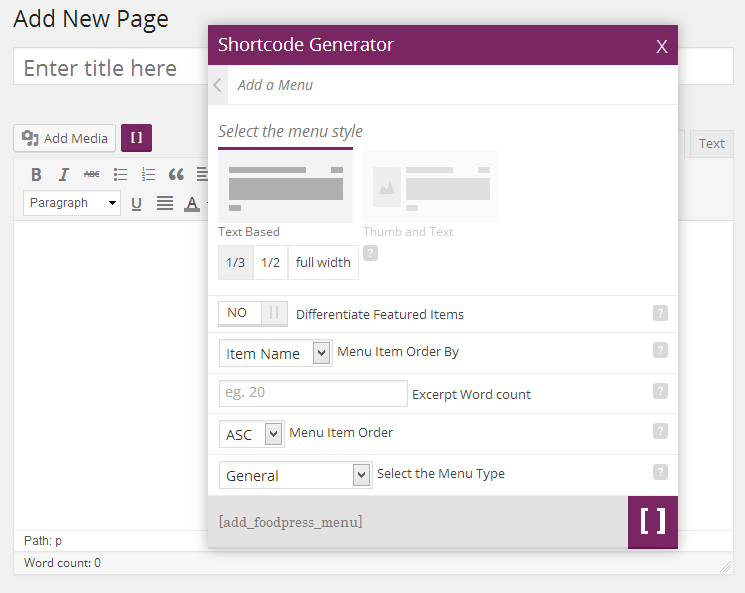 From there, you can choose your column width, we suggest full width for the best option.
Assuming you chose the full width option, we will move onto the Featured Items section, where you are given the option to choose if/how you want to differentiate the featured menu items: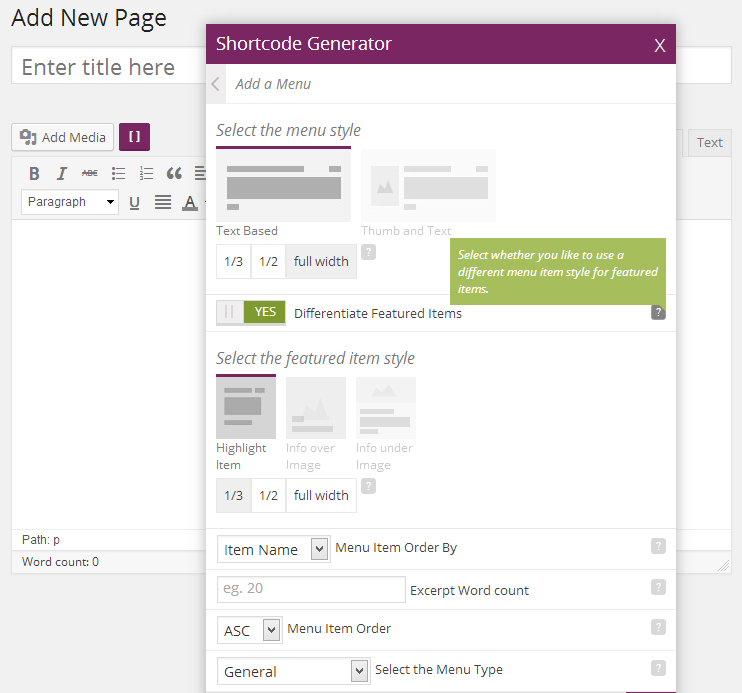 You can see above that you will have three options to choose from, "Highlight Item", "Info over Image", and "Info Under Image". You can also choose to display in three columns again, and we also recommend the full width option for this as well.
Now you have a few more options to look at before publishing your menu: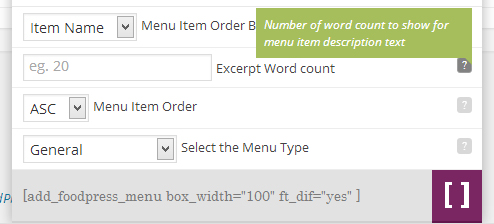 With all those options selected, you can see the shortcode that is generated at the bottom of the shortcode generator popup.
[code]
[/code]
If you hit the purple button

the shortcode will now be placed into your page.
Publish your page and check out the awesome menu that you just created!
Take your time and play around with the options, there are hundreds of combinations and ways to display your foodPress menu.