So you want to feature a menu item huh? Well let's get to it!
Step 1:
Once you are in the Shortcode Generator, select the toggle switch to 'YES' instead of 'NO' as seen below, and you will see a new set of options appear.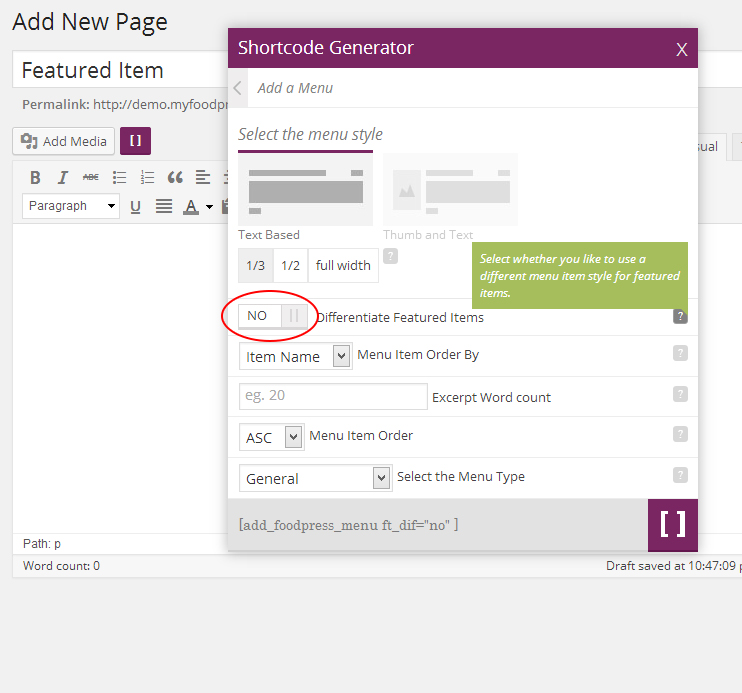 Step 2:
Now you can see the options that have expanded below the Featured Items Toggle (as seen below)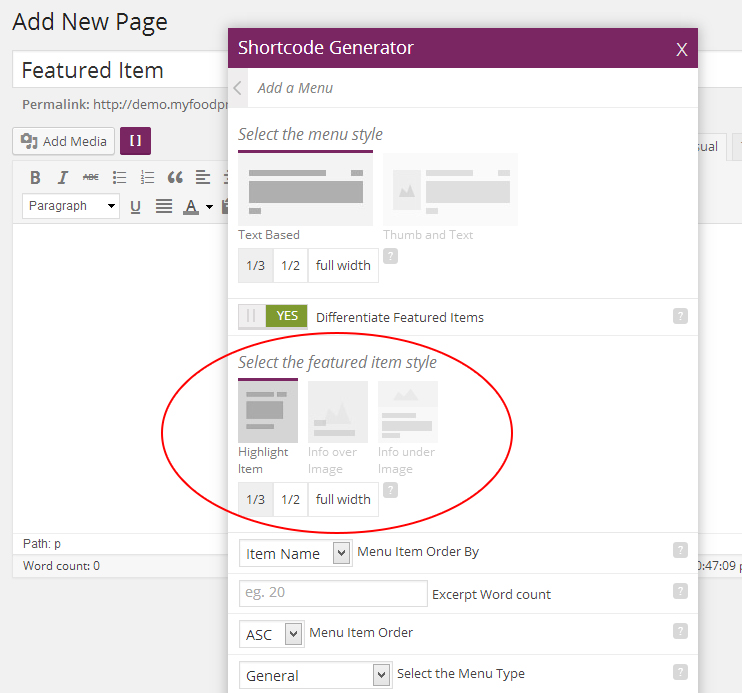 Step 3:
Choose between three layout options, "Highlight Item", "Info over Image", "Info under Image".
Step 4:
Once you have selected a layout option, make sure to select the 1/3, 1/2, or the "full width" for the item layout box. We recommend the "full width"option for optimal Image viewing.